Mountain Bike Rentals
We are now closed for the bike season…see you when the snow flies!
We look forward to letting you try a great bike this summer! Our top quality bikes from Norco are perfectly suited for any of Whistlers' single track, Lost Lake Park and valley trails.

Our full range of bikes include dual suspension trail bikes, e-Bikes, front suspension XC, and kids bikes.
Rental bikes include helmets, lock and maps. Downhill bikes (DH bikes) include pads and full face helmets.
Bikes are included on all our Skills and Tours.
Click on the bike images to see their manufacturers' specific details.
---
Full Suspension XC
We have a great fleet of the latest full suspension bikes, ideal for the wide range of cross country terrain in Whistler.
---
DH / Park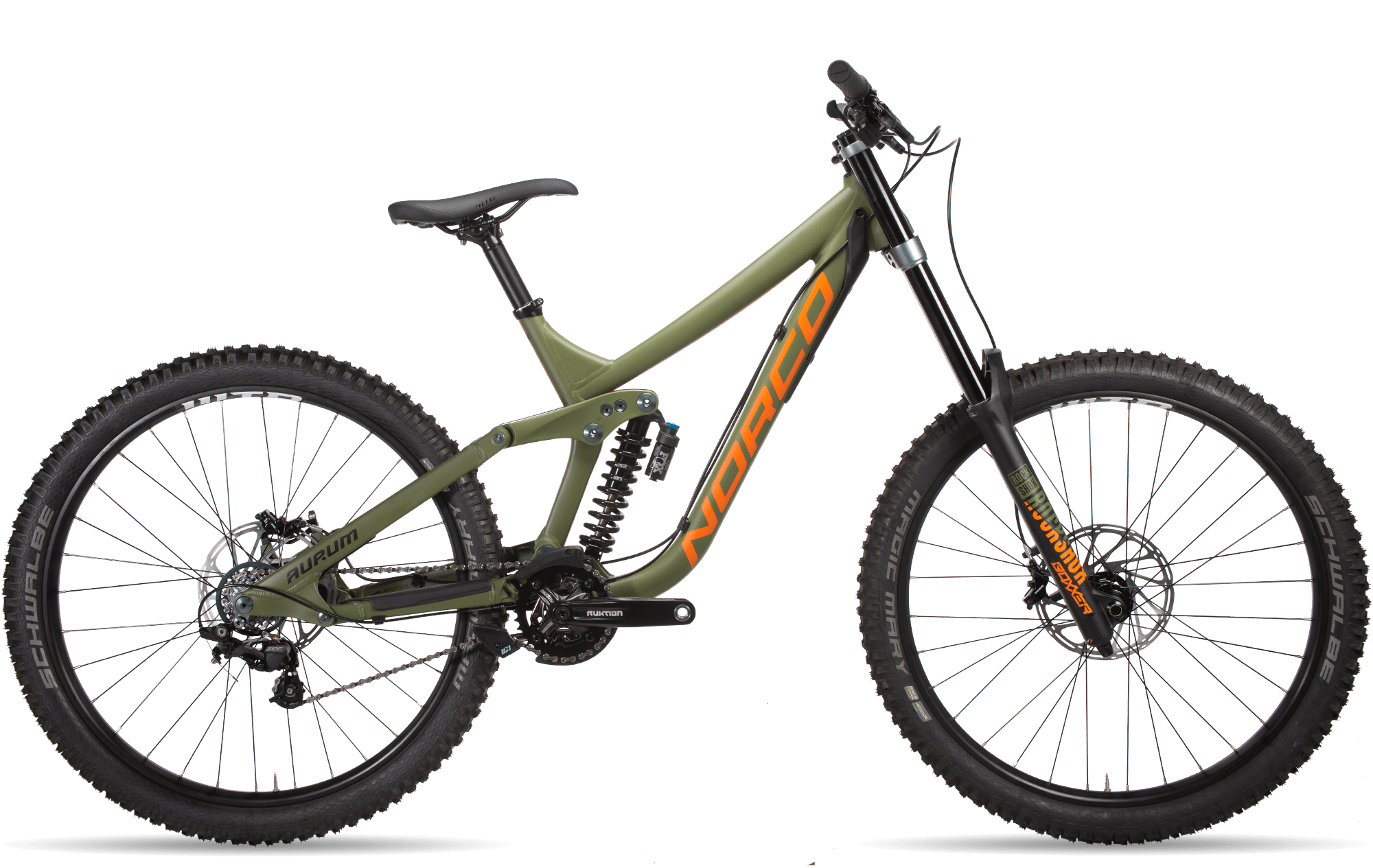 The Norco Aurum A7.1 is our DH/Park bike for descending. It rides like gold: playful and stable.
Rental includes full face helmet and some protective gear.
---
E-Bike
Front Suspension XC
These bikes provide an excellent ride on a variety of terrain including paths and trails with front suspension.
Got kids?
We carry bikes for most ages, bike trailers and other options.
---
---
You get everything you need:
Rental bikes include a helmet, lock and maps.
Bikes are included on all Skill Sessions and Tours
DH/Park bikes include pads and full face helmets.
Multi-day and weekly rates available.